by Ryan H. Law
We just got home from 5 days in a cabin overlooking the beautiful Tabiona valley in Utah. Here was the view from our back deck: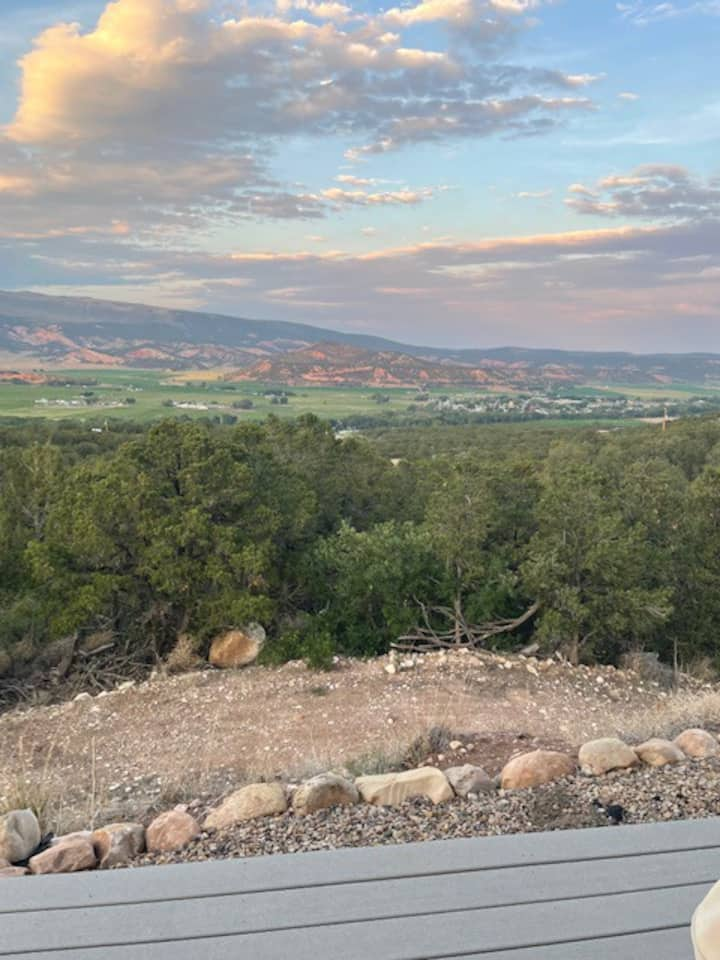 We spent five days enjoying the views and wildlife, playing horseshoes, bird watching, shooting BB guns on the gun range, and watching the sunset over the valley.
When we were indoors we read books, played board games, watched movies, and enjoyed just being together as a family.
We chose a theme for our week from the scriptures:
"Verily I say unto you my friends, fear not, let your hearts be comforted; yea, rejoice evermore, and in everything give thanks1" focusing specifically on the "rejoice evermore" portion. We designed t-shirts around that theme and had a poetry contest.
We had a lot of un-scheduled time, and we came back feeling incredibly rejuvenated.
It turns out that vacations have a lot of scientific health benefits2:
Reduced stress
Improved mental health
Improved family connections
A boost in happiness
Reduces the risk of a heart attack by as much as 30% in men and 50% in women
Increased productivity after the vacation
Better sleep
You get bonus benefits if it is off the grid – with no internet access, allowing for a digital detox.
With all of those benefits, you can't afford not to take a vacation!
However, there is a difference between a busy vacation and a relaxing one. My kids like to separate our travels into vacations and trips, and I think their definitions work well:
A vacation is when you have a lot of time to relax
A trip is when you are busy most of the time with activities
Trips are fun, but I know that I often return from trips needing a vacation. We took several trips this summer, but this last trip to Tabiona was the most rejuvenating, and it is something that will likely become an annual tradition for us (to this cabin or a similar one).
ACTION STEP
When was the last time you took a real vacation? Is it time to get one on the calendar? I can't recommend it highly enough!
REFERENCES AND RESOURCES:
Doctrine & Covenants 98:1